Remember, FALL IS THE BEST TIME FOR PLANTING. THE INVENTORY IS FULL AND LOOKS GREAT. THE WEATHER IS COOLING DOWN.
Plant in the fall and use 2″ of mulch around your new plantings and you will only have to water a couple of times a week or less to keep them going. They will establish over the winter and then next spring and summer, they will require much less water to keep them growing nice and healthy compared to plants put in during the spring. Use the mulch and deep soak when you do have to water so they can thrive through the summer with much less frequent waterings. FALL IS THE BEST TIME TO PLANT TO ESTABLISH HEALTHY PLANTS FOR NEXT SPRING AND SUMMER.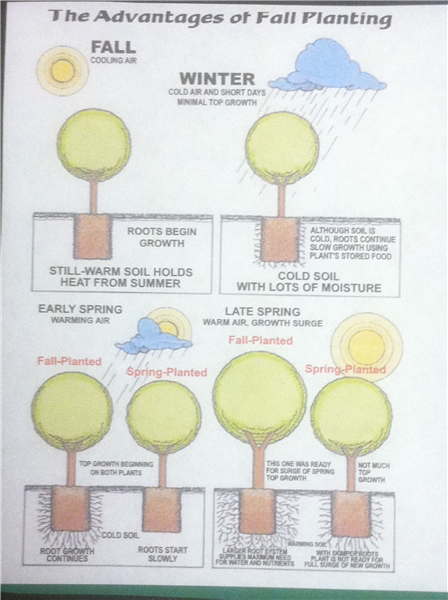 We also have CA Native plants available for fall planting. Choose from Matilija Poppy, Bush Lupine, Busha Anemone, Toyon, Ceanothus. All are ready for planting this fall.
Read the fall flyer here:Â FRUIT TREES FOR FALL PLANTING.