We are open our regular hours.
Monday through Saturday 9-5, Sunday 10-4.
WE WILL STAY OPEN OUR REGULAR BUSINESS HOURS TO SERVE OUR CUSTOMERS.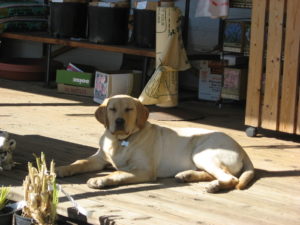 I have been getting lots of phone calls asking if we are open or adjusting our hours.
WE ARE NOT CHANGING OUR HOURS. WE WILL REMAIN OPEN OUR NORMAL BUSINESS HOURS.
We have lots of open space which lends itself to social distancing, we are in a rural setting without crowds. We are cleaning and sanitizing areas daily and multiple times a day for carts, door knobs and all other frequently used surfaces. We have hand sanitizer available at the checkout. We can write up orders outside and customers will never have to enter the building if that is their preference.
We have vegetable starts in now, citrus trees are fully stocked now, fruit trees are available in pots, and our nursery is full with all kinds of plants for your spring gardening.
We appreciate your business and truly hope to see you soon.
Jeff
530-743-4856